Wisdom.
We are proud of our entire team and value the unique talents that each member brings. None more so than these three gentlemen who not only set the standard for professional service but help to ensure that, as we seek new and innovative ways to serve you, we never forget our first and paramount responsibility to those who rely on us.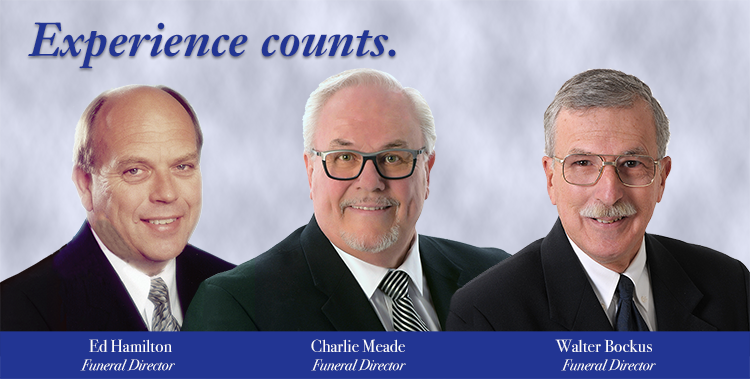 We'd introduce these guys but we're guessing we don't have to. With well over a century of service between them, they are already pretty well known. What we can tell you is that aside from being extraordinary funeral directors they are wonderful mentors and teachers. And all three have earned a well-deserved retirement from full time work. However, fortunately for us, each of them has also chosen to keep a hand in the profession.
Ed, Charlie and Walter have served and cared for generations of New Brunswick families and today they continue to work with us, on a part-time basis, assisting with arrangements and services, and lending their wisdom, guidance and leadership to the rest of our team.​

So when you visit us at Oromocto or McAdam's you may find an old friend there to help you. And whether you see them or not, you can count on the fact that their experience is always a part of our service.


There is no substitute for experience and we greatly value what their's brings to our team. And we just like having them around. We think you will too.
OROMOCTO
funeral home


108 Winnebago Street
Oromocto, NB
E2V 1C7
Ph: 506-357-5100
E-mail: Oromocto@McAdamsFH.com